Samsung Experience
—
Revamped the Samsung customer experience on RadioShack.com with easy to shop categories and big asymmetrical grids for visual interest.
Grids allow for a more future proof design and make the mobile version that much easier to read.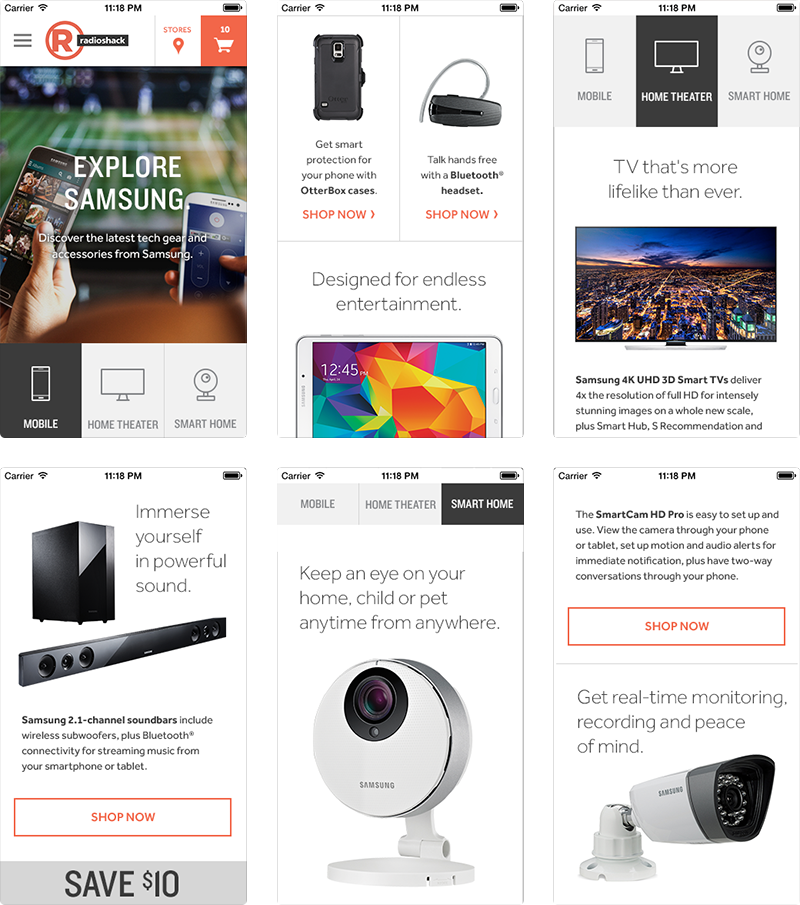 One of several prototypes I created in Keynote to get an idea of how the navigation and content should animate. Also a great tool for the developers to have as reference.
CREATIVE DIRECTION
Roshan Bhakta
Christopher Alan
DESIGN
Josh Shoemaker
DEVELOPMENT
Brad Hughes
77 Digital
COPYWRITING
Mindy Gray
PROJECT MANAGEMENT
Bonita Shadbolt