Frito Lay - Simple
—
Brand page for the newly launched Simply brand of chips and snacks. Bright, bold colors playing off natural materials like wood and burlap.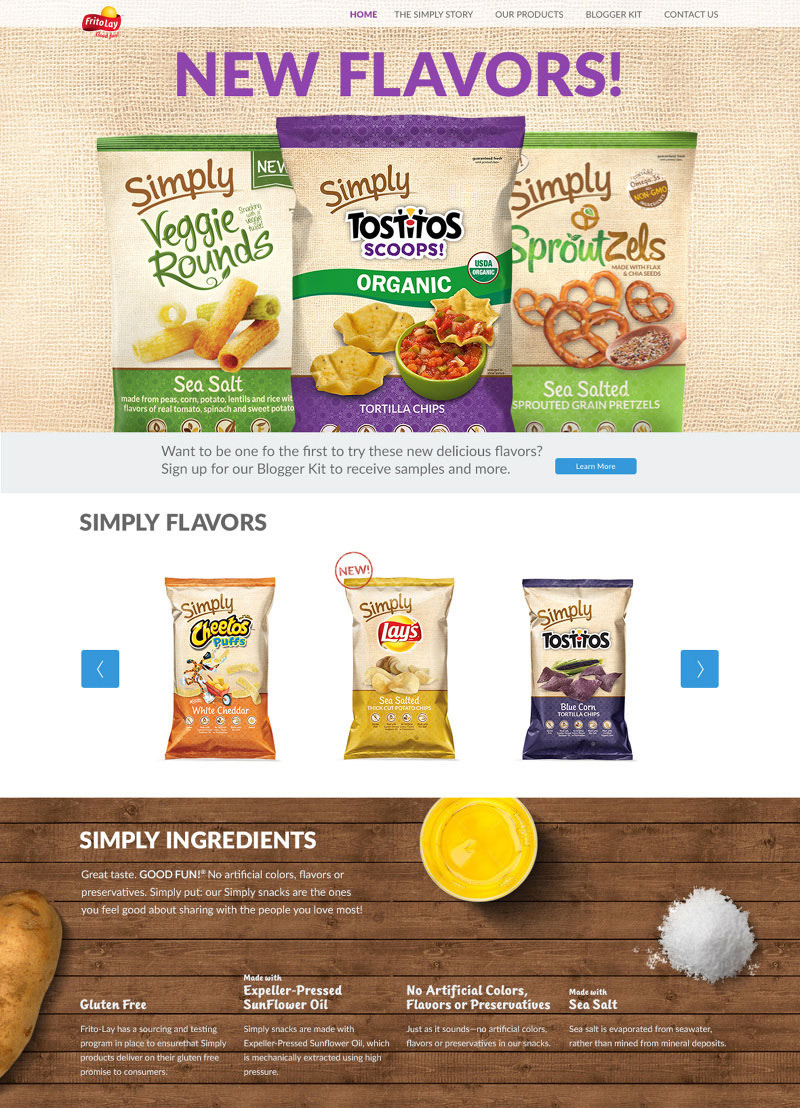 Sign up page for a "blogger kit" with samples and marketing. The idea being to get a few bloggers to start spreading the word through social media and building hype.
Alternate homepage headers for Back to School and New Year's Eve Campaigns.